Facebook
Deborah Nash, 3+ years ago
I have been using Facemyer since 1992. HONEST, reliable and fair! i wouldn't use anyone else!
Facebook
Kenny Hallam, 3+ years ago
Wish we would have replaced our system sooner. Because of their great technicians and the new AC unit they recommended we have cut our electric bill in half.
Google
T.J. Beasley, 3+ years ago
Facemyer Air Conditioning & Heating serviced my A/C unit a few weeks ago and did a wonderful job. The tech was very polite and knowledgeable. He identified the problem quickly and explained everything to me in a way I could understand. I highly recommend Facemyer to anyone in need of HVAC services. Thanks!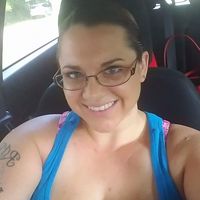 Facebook
Ellen Logue, 3+ years ago
Facebook
Joey G, 3+ years ago
Google
Kai H, 3+ years ago
First off, where do I start - this customer was WOWed!
I was extremely surprised and satisfied with the service I received from the sales process through the installation of my new AC unit.
Jason was my sales rep, he was timely, professional, and explained all the options to me which gave me peace of mind . Based the other quotes I received from other AC service, Facemyers wasn't the least expensive "investment"; however, I felt at ease with the sales approach vs someone telling me what to buy. I basically had several options to choose from with Facemyer.
I also had the option when the installation crew would come in once the paperwork for financing was determined. The financing was a big plus due to the 0% rate for 60 months.
The installation crew basically continued on the same positive foot - timely, professional, clean, explained what they were doing (and didn't mind my questions), and explained how my new system works. My new unit looks extremely nice and neat compared to my older system.
Overall, I am extremely happy and I would suggest Facemyer to anyone I know. Facemyer and all their reps went above and beyond my expectations.
EDIT: OVERALL EXCELLENT SERVICE - DONT KNOW WHY GOOGLE IS POSTING THE #3 VS EXCELLENT.
Facebook
Deborah Rudolph Eiermann, 3+ years ago
Facebook
Valerie Roth Hache, 3+ years ago