Google
Hugo Nieto, 3+ years ago
I called after hours (6pm) for my AC which had stopped working. With a toddler at home I was in need of fast service. The answering service which took my call said someone would get back to me within the hour. That time frame concerned me, but it was in 10mins that the serviceman (Dale) called me. He said he would be here in 20 to 25 mins...he arrived in 20. He was here 40 mins total with a fair price for the repair. I was told up front of a $104.00 service call.
I am impressed and grateful for the prompt service. I asked Dale how long this company has been in business as I had not heard of them before and he replied since the 1990s.
I plan on keeping the Facemyer sticker Dale gave me at eye level on my ac unit as i will be using them again.
Google
Camille Cira, 3+ years ago
We have been using Facemyer Air Conditioning since 1996 when they installed our unit. They are always professional, knowledgeable and courteous. I have recommended them many times over the years.
Google
Lauren Phelps, 3+ years ago
Facebook
Deborah Nash, 3+ years ago
I have been using Facemyer since 1992. HONEST, reliable and fair! i wouldn't use anyone else!
Google
Charles Pitts, 3+ years ago
I had to have the copper lines running from the compressor to the air handler replaced. Troy came out and explained everything to me and gave me the estimate. I felt he was being honest and wasn't recommending extra work as some other companies had done. I decided to go with Facemyer. Justin and Tyler came out and they did an outstanding job. They were very courteous and worked quickly. So, I would say if you need A/C work done don't hesitate to call Facemyer. They will only do the work you need done and you'll be treated like a valuable customer should be treated.
Google
Kristen Harris, 3+ years ago
From our beginning meeting with Sales Professional Troy to the installers of our new unit and even a follow up call at end from the Owner. Facemyer Air Conditioning & Heating provided a closed loop installation process that has us extremely happy with our new TRANE AC unit. We highly recommend the Facemyer experience to anyone in the market for a new AC. Walter and Kristen H.
Google
Craig R, 3+ years ago
I was recommended this company by my friend who is a house inspector for the Orlando area. I was quite pleased with my entire experience. I spoke with the owner of the company a few times and told him what I was looking for and some of the issues I had with AC units in the past. When Jason came out for the initial inspection I was very impressed with the thoroughness and attempt to make sure every question and concern I had was answered. The poor guy spent about 3 hours at my house measuring windows, spaces, doing home energy audits... At the end of all this he did not attempt a "hard sale" which I was concerned about, instead he simply said thank you for your time and give me a call if you would like to purchase the unit. I informed him the following day I was interested and the unit was installed within a week. This company also does all their own installations and the technicians are well experienced and knowledgeable.
Overall I was very pleased with the purchase and experience and would recommend them to anyone.
Facebook
Kenny Hallam, 3+ years ago
Wish we would have replaced our system sooner. Because of their great technicians and the new AC unit they recommended we have cut our electric bill in half.
Google
Steven Placey, 3+ years ago
The installation went really well. With all the A/C companies I've dealt with in the past, Facemyer is, by far, the best. I'm really glad I chose Facemyer and extremely happy with the installation of the Air Handler and Heat pump. All the technicians were professional, courteous and friendly. I will definitely choose Facemyer in the future as well as recommend Facemyer to my family and friends.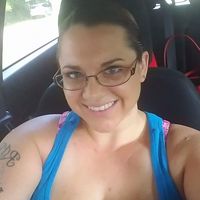 Facebook
Ellen Logue, 3+ years ago